The Ten Best Spanish Songs to come out of Lockdown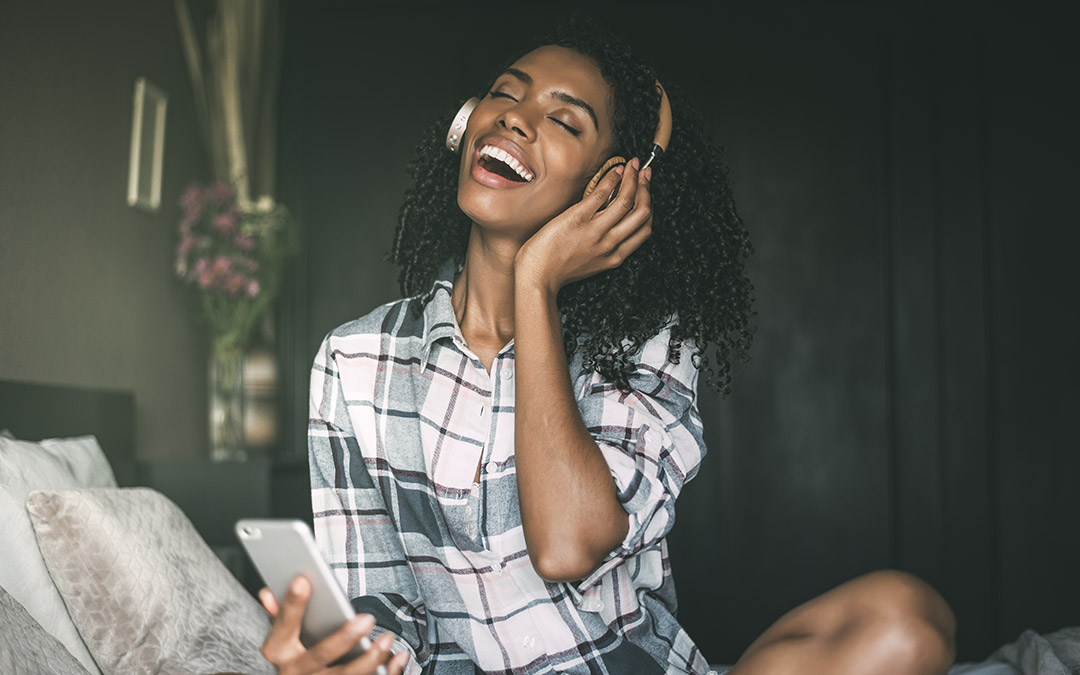 Today we're going to talk about the ten best Spanish songs to come out of lockdown. Compositions that, perhaps, in other circumstances, would not ever have been made by their talented creators, but the virus changed the pace for all of us. Many of these artists had planned tours, launches, dreams… and they were all cut short. But instead of wallowing in self-pity, they channelled that potential into something positive. The result is these ten songs that we bring to you today, all of which help us to see the health and economic disaster in a new light. Music can really change your perspective.
As you know, Oinoz is a young, dedicated group, who are very attached to their native Spain. The three of us, Crianza, Verdejo y Claude Gros, like you, have spent this time in lockdown full of anxiety, but determined to improve our technique and repertoire. As Celtas Cortos said, They can't stop us.
Everything that has happened during this terrible pandemic—which, hopefully one day, we'll look back and laugh on—has taught us many things. Not just the fact that it's really not necessary to hoard rolls of toilet paper, or do keepie-uppie challenges on social media, but how much we miss being close to the people we love. Being affectionate.
Since the first days of lockdown in mid-March, we've experienced first-hand the very real reaction felt by the vast majority of society, who have realised that perhaps, as Alejandro Sanz said, we were living in a hurry. Or, as Alex Ubago would say, we lived without fear of anything… But, now we've been struck by a harsh blow of reality. And life, at least for the three of us, will be valued anew. Sung to a different melody.
The Unsung Heroes
They say that in coastal areas, people often live with their backs to the sea. Something similar happened to us with our country's health sector. Something that has really stirred us up inside is the unanimous recognition and applause every evening for the real heroes of this battle; all the warriors who have fought on the front lines of an aggressive virus that, just a few months ago, seemed like a distant problem (one that we even mocked!) .
But there have been other heroes who have received no applause, and they deserve recognition all the same. Our parents, who don't like to take orders, but who have patiently obeyed—for the most part—and listened when their children insisted they not leave the house or even go to buy bread. And our children… they deserve a medal. Confined between four walls, they've spread their games out on the floor, they've laughed, they've had fun… they've encouraged us to do the same! They've taught their elders a real lesson, now that they don't have their teachers in front of them.
But there are still more heroes. Many musicians have offered up their creativity, worth, and social engagement with songs that come right from the heart, to help the people who are suffering the most from this COVID-19 crisis. Their work will go towards obtaining the necessary resources for NGOs, food banks, and charity projects, which will help to alleviate the effects of a crisis that, not so long ago, seemed unimaginable.
Ten Songs to Fight the Pandemic
With your permission, we'd like to review the ten songs that we've selected for you
Residente – René (Quarantine Version)
The Puerto Rican singer, known for his time on Calle 13, published this autobiographical letter—which is sure to make your hair stand on end—just a few days before the state of alarm was announced in Spain due to COVID-19. Together with his mother, and top musicians like Rubén Blades and Leo Genovese, he decided to record this video, via videocall It's sure to make you shed a tear (if you haven't already while listening to the original version). At the beginning and end of the song, the artist's mother intervenes, explaining that "I haven't seen my mother or son since all this began, but I feel them with me every day", while also thanking her mother in an emotional dedication.
In total, some thirty musicians, in conjunction with some technicians, lent themselves to recording this wonderful song. We really recommend you give it a listen.
Lucía Gil – Volveremos a brindar (We'll Toast Again)
This real marvel of a song comes from Lucía Gil, the young lady from Madrid who we've seen on our TV screens for years—for example, in Tu cara me suena on Antena 3—as well as in some of the best musicals—like La llamada.
She herself acknowledges that the song came about because she too has been "a victim of the long hours of lockdown". The song is dedicated to her fans, but above all to "those who are taking care of us".
Gil also makes a plea to all of Spain, "he who gathers to fight without arms, has fun, encourages, loves and supports himself…" Good for you, as the Tik Tok generation say!
Volveremos a juntarnos, volveremos a brindar
Un café queda pendiente en nuestro bar
Romperemos ese metro de distancia entre tú y yo
Ya no habrá una pantalla entre los dos
(We'll meet again, we'll toast again
There's a coffee waiting in our bar
We'll cross the distance between us
And there'll no longer be a screen dividing us)
Vetusta Morla and various artists – Los Abrazos Prohibidos (Forbidden Embrace)
This single was released to help the Spanish National Research Council (CSIC) raise funds to research the SARS-CoV-2 coronavirus, which caused the current pandemic. Among the many artists who participated on the track are Joaquín Sabina, Iván Ferreiro, Luz Casal, Nacho Vegas, Rozalén, Eva Amaral, Ismael Serrano, and Santi Balmes from Love of Lesbian. They all lent their voices to this song by Vetusta Morla, who have become one of the most beloved groups in Spain. We've had this one on repeat!
Por los que nunca miran el reloj mientras curan
Por los que hacen suyas las heridas de los demás
Por los que merecen los abrazos prohibidos
Y se meten contigo en la boca del lobo sin mirar atrás
Por los que hacen del trabajo sucio la labor más hermosa del mundo,
Y pintan, y pintan de azul la oscuridad
Cada noche aplaudimos en los balcones, la muerte huye con sus dragones
Callamos la boca al silencio un día más
(For those who never watch the clock while they heal us
For those who care for others' wounds as if they were their own
For those who deserve a forbidden embrace
And enter the wolf's mouth with you without looking back
For those who make the dirty work seem like the most beautiful thing in the world,
And paint, and paint the darkness blue
Each night we applaud on the balcony, death flees on its dragon
We close its mouth for one more day)
Sofía Ellar y Álvaro Soler – Barrer a casacasa (Look Out for Number One)
Who would have thought that Álvaro Soler would end up singing his song Sofía to his future girlfriend… Well, that's just what happened. Life is a dream after all…
The Catalan singer and Sofía Ellar are the adorable musical couple of the moment; two great talents who have already proven their worth and who are the subject of huge interest from the Spanish public.
They've joined forces to compose Barrer a casa, an emotional song they wrote, recorded, and produced at home, stressing the importance of staying at home during lockdown.
Y ahora Madrid se nos viste de fantasma
A las ocho caen las redes, se llenan las terrazas
Y ahora aprendí por qué hay que barrer a casa
Porque la mejor canción no entiende de murallas…
No entiende de murallas.
(And now Madrid see us dressed like ghosts
At 8 o'clock the systems fall, the terraces fill up
And now I understand why you have to look out for number one
Because even the best songs don't understand barriers …
They don't understand barriers.)
Rozalén – Aves enjauladas (Caged Birds)
It's not novel to point out that the singer from Albacete has a special talent for hitting a nerve. And she does it once again with Aves enjauladas. A simple composition that puts a pause in your step.
She composed this song in the first few days of lockdown to raise money for a network of flats for women and families at risk of social exclusion, a project supported by the NGO Entreculturas.
The singer is emphatic, noting that, "if this is difficult for most, it's even more so for those who don't have an easy life."
Cuando salga de ésta iré corriendo a buscarte.
Te diré con los ojos lo mucho que te echo de menos.
Guardaré en un tarrito todos los abrazos, los besos.
Para cuando se amarre en el alma la pena y el miedo.
(When I get out of this I'll run to look for you.
I'll let my eyes tell you how much I miss you.
I'll keep all the hugs and kisses safe.
For when grief and fear hook into the soul.)
Zahara – Al alba (At Dawn)
On the 4th of April, 2020, Luis Eduardo Aute, one of the most famous singers of the last few decades, died after a long illness. His death was yet another blow in the middle of lockdown.
As a tribute, Zahara, one of the most recognisable voices on the Spanish music scene, released this cover.
The Andalusian singer has made the most of the stay-at-home order like few others, in recording personal adaptations of great songs, such as Kiko Veneno's Echo de menos, and a unique cover of Don't Blame Me packed full of electronics, which deserves all the praise it receives.
Resistiré 2020 (I Will Resist 2020)
The Castilian proverb says, there is no greater contempt than a lack of appreciation. But, if we really scratch beneath the surface of that proverb, we can also arrive to the opposite conclusion: whether you admire someone or they repulse you, the fact remains that something about them caught your attention. We say this in reference to this song by Dúo Dinámico, first released in the late 80s, which has taken on a new life in quarantine. We have to be realistic: some people hate the song due to overexposure. However, ask any little kid to sing it to you, and they know the words from start to finish! As the old saying goes, Where there's smoke, there's a fire…. You'll have to excuse us, we love our idioms at Oinoz!
But, back to the song, under the impetus of Spanish radio station Cadena 100, a large group of musicians and artists have lent their talents to this new version of the single, with all profits going to Cáritas. Among the many artists included on the track are David Bisbal, Efecto Pasillo, Rulo, Melendi, and Blas Cantó.
Vanesa Martín – Un canto a la vida (A song to life)
The singer from Malaga never misses. And we mean this in the best way. In fact, she herself has defined this song, which she composed together with David Santisteban, as a call to union, empathy, and solidarity, and it's having an effect on a lot of people. "These are complicated days in which we're all fighting towards the same goal," says the performer, who is committed to "helping those affected by COVID-19 and all the heroes who are on the front lines of battle."
Through this song, Vanesa Martín gives visibility to the #CruzRojaResponde initiative, having already committed to donating all proceeds from the track to the organisation, in order to help them combat the pandemic.
Manuel Carrasco – Prisión Esperanza (Prison Hope)
At the beginning of it all, when Manuel Carrasco took second place in the second edition of reality tv talent show Operación Triunfo, few predicted the colossal success he went on to achieve. His music career is one of the most well-established on the Spanish scene. He is a classic, committed touring musician. He demonstrates it once again with Prisión esperanza, which he composed in early April.
All profits from this song will go to the Spanish Federation of Food Banks, an organisation which the singer is collaborating with on social media.
La soberbia y la codicia
La ambición del ser humano
Con licencia para todo
De lo bueno y de lo malo
Qué importancia tiene ahora
Lo perdido y lo ganado
Las cartas están boca arriba
Y el mundo está boca abajo
(Pride and greed
Human ambition
With a license for everything
The good and the bad
How important is it now
What was lost and what was gained
The cards are on the table
And the world is upside down)
Yo Me Quedo En Casa Fe

stival – Quédate en tu casa (Stay Home)
We conclude this review of the ten best Spanish songs to come out of lockdown with this catchy ska tune, from yet another huge collaboration of artists. This one includes, among others, La Pegatina, David Otero, Funambulista, Andrés from DVicio, and many more musicians, all of whom participated in the tremendous festival. Said festival was hosted on Instagram and has held several editions since May.
Another great success which has proven that people are interested in culture in general, and music in particular—which is what motivates us here at Oinoz! Very much so!
Quédate en tu casa conmigo
será algo más sencillo
quédate con quien te mire como yo
miro a mis vecinos cuando salen al balcón
démonos la mano,
lo haremos codo con codo
sabremos compartirnos,
vamos a poder con todo
no puedo esperar menos de ti
sé que tú esperas lo mismo de mí
(Stay home with me
It will be much simpler
Stay with someone who looks at you the way I do
I watch my neighbours on the balcony
Let's shake hands
We'll do it elbow to elbow
We know how to share with each other
We can do it with everything
I can't expect less from you
I know you expect the same from me)
And there it is—our review of the ten most wonderful Spanish songs to come out of lockdown.
If you liked our article, please subscribe to our blog or leave us a comment.
Thank you!
Subscribe to our blog to receive all our news, offers, and exclusive promotions via email.